The uncertainty of the state of the world is causing dread and anxiety for many. Especially if you crave control over your life, remember that you can control the future by taking steps now to make better financial decisions. With that, here are three things you should pay attention to in order to gain back some sense of control.
Have cash on hand – Financial advisors recommend having six months to a year's worth of living expenses in cash. By cash, I don't mean stuffing your mattress, just money that is readily available in a checking or savings account. This is just a rule of thumb, and can be different from person to person. For instance, if you're close to retirement you may want to have more cash on hand than the six to twelve month recommendation. If you don't have cash on hand, you can take action today to build up to it. The first step is to go through your spending and create a budget. This helps review what your necessary and non-necessary expenses are.
Keep saving – If you can afford it, keep contributing to your 401(k) and other investment accounts, even though the market is particularly volatile right now. Put emotion aside and realize that basically, stocks are on sale. And who doesn't love getting things on sale?
Refinance your mortgage – One nice side effect of our current economic environment is that interest rates are at historic lows. Now is a great opportunity to check your current mortgage rate and determine if refinancing is a viable option for you. You'll have to pay closing costs on the refinance, but the savings in interest could be well worth it. For example, let's say your current mortgage has 15 years left on the term with a 5% interest rate and was originally for the amount of $300,000. Hypothetically, right now, you are able to refinance for as low as 3.25% on a 15-year fixed rate mortgage. In this scenario, your monthly payment will go from $1703 a month down to $1444 a month, a savings of $259 a month. Over the course of the loan, you will save over $33,000 in interest alone.
Those are  three simple steps that you can take today to help you feel like you're more in control during this crazy time.  If you need help with any of these steps, contact a financial advisor near you.
Information sourced from Modera Wealth Management in Boston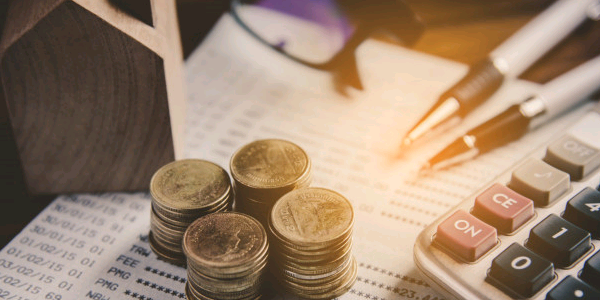 Modera Wealth Management., LLC ("Modera") is an SEC-registered investment advisor with places of business in Massachusetts, New Jersey, North Carolina, Georgia and Florida. SEC registration does not imply any level of skill or training. Modera may only transact business in those states in which it is registered or qualifies for an exemption or exclusion from registration requirements. SEC registration does not imply any level of skill or training.  For information pertaining to our registration status, fees and services, please contact us or refer to the Investment Adviser Public Disclosure web site (www.adviserinfo.sec.gov) to obtain a copy of our disclosure statement set forth in Form ADV Part 2A. Please read the disclosure statement carefully before you invest or send money.
This article is limited to the dissemination of general information about Modera's investment advisory and financial planning services that is not suitable for everyone. Nothing herein should be interpreted or construed as investment advice nor as legal, tax or accounting advice nor as personalized financial planning, tax planning or wealth management advice. For legal, tax and accounting-related matters, we recommend you seek the advice of a qualified attorney or accountant. This article is not a substitute for personalized investment or financial planning from Modera. There is no guarantee that the views and opinions expressed herein will come to pass, and the information herein should not be considered a solicitation to engage in a particular investment or financial planning strategy. The statements and opinions expressed in this article are subject to change without notice based on changes in the law and other conditions.